You can see it in a drawer that glides smoothly closed. You can see it at the corner of a wall, where crown molding, drywall, and baseboard all meet at a perfect 90-degree angle. In a countertop just the right shade and material, that fits perfectly around the kitchen sink.
Quality craftsmanship is not any one aspect of a home renovation project, it is the culmination of skills and materials deployed throughout the renovation. Craftsmanship is achieved when all of the trades — from carpenters, to masons, to painters and everyone in between — work at a high standard and use quality materials in the process. The results of combining skills and quality every step of the way are a home renovation that will look beautiful, function with ease, and last for years to come.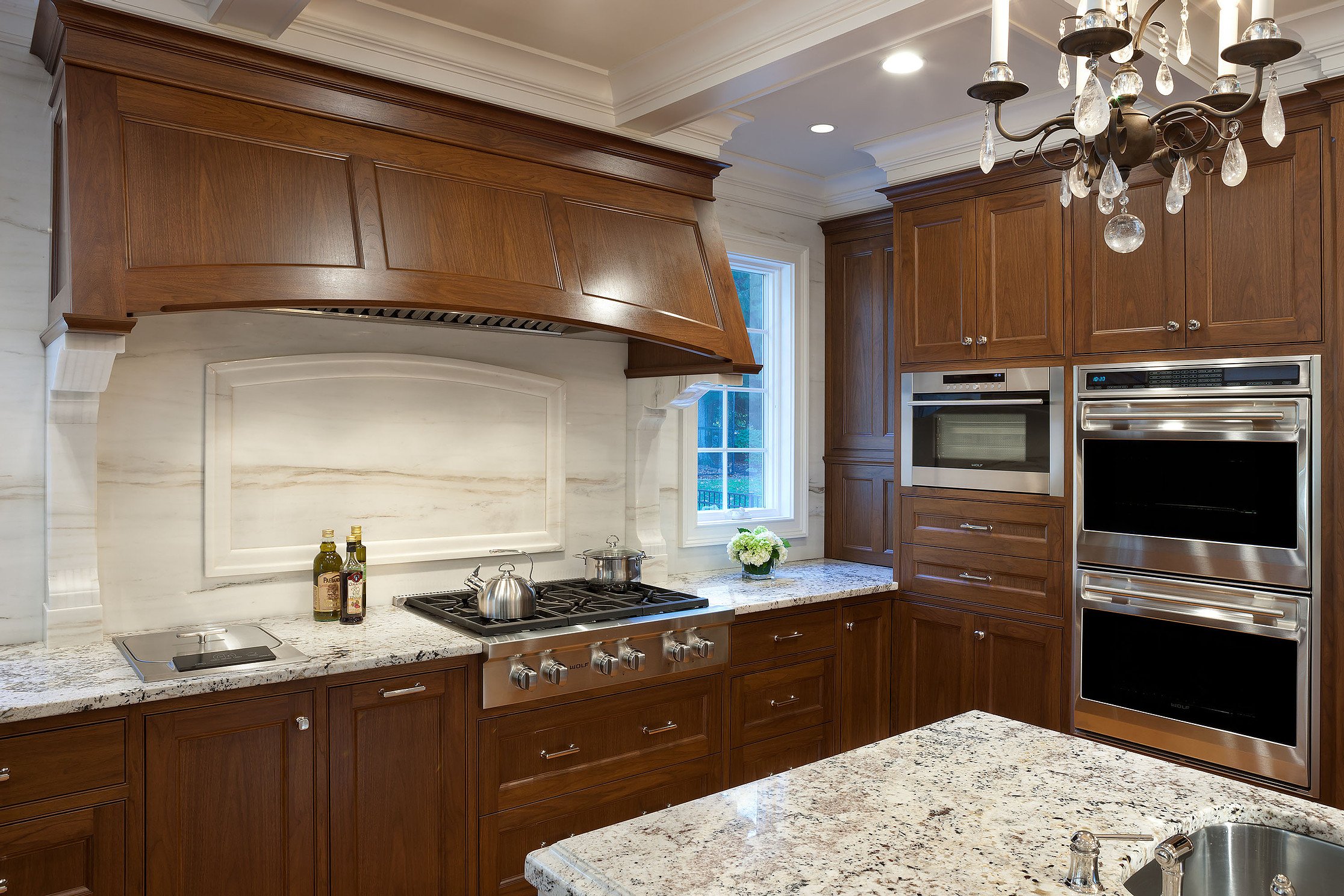 Details from the coffered ceiling, to the coordinated cabinets and vent hood, to the countertop and finish trim make all the difference in the craftsmanship evident in this kitchen remodel.
What is craftsmanship?
Craftsmanship is defined by the skill level a person has achieved in their chosen trade. It is a culmination of the practice and creativity of an individual maker.
Quality craftsmanship can also be seen as a reflection of choices in materials used. Just like various courses presented at a meal are enhanced by the quality of ingredients used, high quality craftsmanship is also a matter of choosing the best materials for the job.
Think about framers as one example. When putting up an interior wall, a skilled framer will examine every 2 x 4 to make sure it is not twisted. Twisted 2 x 4s will create problems for the tradespeople who come after the framers, and leave a warped wall. A true craftsperson will start with good 2 x 4s to build the best and straightest wall possible.
Why is it important to invest in quality worksmanship?
In a home renovation, craftsmanship is not only in the finished product. It is reflected in scheduling, detailed planning, communication between the trades, and more. Craftsmanship is a project completed on time and at the promised budget.
A properly done renovation isn't completed only by the people who work in wood, wire, metal, and quartz. Skilled craftsmanship is needed from architects, interior designers, and project planners. Getting all these pieces to fit together day after day on a home renovation site is crucial — and why it is important to invest in quality workmanship.
How to identify poor craftsmanship in home renovation bids
The end results of poor craftsmanship are obvious. Walls where you can see nail pops or a bad drywall taping job, flooring that moves and creaks underfoot, stubborn drawers that require too much effort to close. But how do you avoid shoddy craftsmanship to begin with?
Ask three companies to give you an estimate on a home renovation project and you will likely get three very different numbers. Low project bids with no guarantees about the final price should be a red flag. A project bid that seems low is low for a reason. The contractor will hire tradespeople with fewer skills (and thus willing to work for less) and use lower quality materials. Don't be fooled by a project estimate that is low in price and short on details.
When reviewing renovation estimates, details should be plentiful and the change order process, calendar, and pricing should be transparent. How well does the contractor communicate during the process of developing a project bid? The quality of the finished renovation is directly related to the level of communication and level of detail they provide about the project schedule.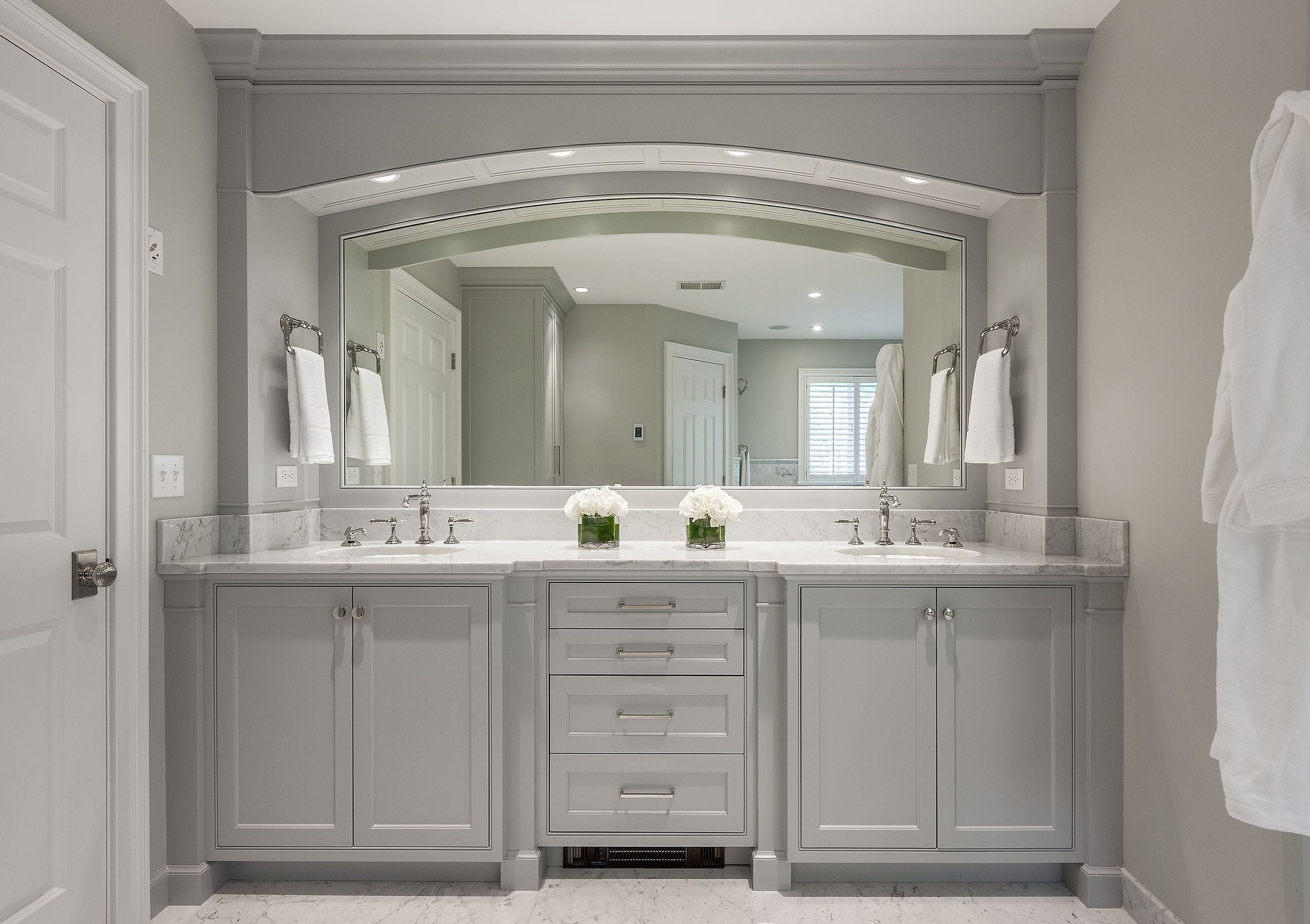 This bathroom renovation is all about precision craftsmanship, from the architect's drawing to cabinet installation to interior design final touches.
What makes up a high-quality trades building team
A high-quality trades team is made up of experts in their field. A "jack of all trades" might be a good choice to install a storm door or fix some exterior steps. But the best renovation teams are not made up of tradespeople who are good at everything, they are made up of tradespeople who are great at one thing.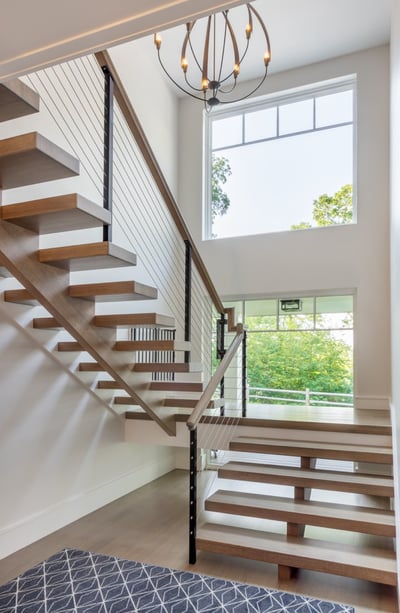 The types of craftsman that are required to build or renovate a home include:
Architect
Interior designers
Project manager
Framer
Plumber
Electrician
HVAC
Insulation
Plasterer
Concrete forms
Mason
Interior trim finish carpenter
Painter
Cabinetry and other millwork specialists
Siding and exterior trim
Roofers
Gutter installation
Audio and video
Flooring — hardwood, tile, carpet
Landscapers
Good craftsmanship is the result of teamwork between all of these players, all of them knowing their trade intimately and working together for the best possible result.
More examples of craftsmanship
Craftsmanship will stand the test of time. For example a very well painted house will last much longer than one where the preparation, application, and grade of paint used are not craftsman quality.
What goes into installing a floor? When positioning floor joists, framers use 2x10s. If you look at 2×10's, one side is concave and the other end is convex. When using them for floor joists, carpenters need to orient the beams the same way, or there will be warps in the flooring.
Skilled craftsmanship may be invisible at first. You may not pick up on things like paint or floor joists until later in the life of the home. When you invest in quality craftsmanship, you are investing in people who know about these details and manage them properly from start to finish.
Skilled craftsmanship offers the attention your renovation deserves
Knowing how to spot craftsmanship before you hire the remodeling company is crucial. You want to select the best design-build team so your renovation runs smoothly, and the finished product displays that level of quality craftsmanship for years to come. In the long run, you are not saving money if you have to hire another contractor in a few years to fix a renovation where craftsmanship was not a top priority.
By understanding the role of craftsmanship in a home renovation, you will have the insight to select the best design-build team to get the most out of your renovation project and creating the home of your dreams.