Climate change and the overall cost of energy for your home are no joke. Building energy efficiency into the design of your home can help you tackle both. The choices you make regarding construction methods and the various systems built into a home can make a positive impact on energy consumption and improve energy efficiency, whether you are making improvements on an existing home or starting from the ground up.
The big question: What is possible and where do you start? You can make design choices that lead to greater energy efficiency right up to net zero home design, where a home offsets energy usage with the green energy it produces.
Home energy efficiency in New England
Energy efficient home design and net zero home design are the subject of increasing interest in our region. Many towns have been adopting energy efficiency regulations for new buildings. These requirements place a demand on home builders to become knowledgeable about the new codes and energy efficient home design.
What should you be looking for when choosing a partner in remodeling or building your new energy efficient home? The certification to look for: Certified Green, LEED Green Associates part of US Green Build Conference (USGBC), a leading voice in energy and environmental design. LEED certification provides a framework for energy efficient and cost saving green buildings.
As New Englanders, we can appreciate the change of seasons while managing the temperature and other climate variations that can lead to overtaxed systems in our homes and the energy grid itself. A builder who follows the LEED framework can provide you with the best options to meet or exceed energy efficiency goals.
What is net zero home design?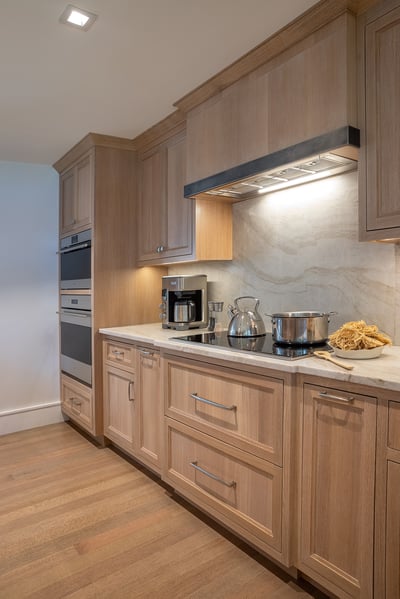 You may be thinking about taking energy efficiency to the next level and building a net zero home. What would that take? At its most basic, a net-zero home will make as much electricity on-site as it will consume over the course of one year.
Net zero home design isn't just "going solar." This is a comprehensive look at how much energy your home consumes, how to reduce usage, create greater energy efficiency to the point of creating enough green energy to offset usage. In addition to an architect, your design-build firm will likely bring on an energy consultant and mechanical engineer to look at the entire home design to make sure all systems are working toward the net zero goal.
There will be a cost to this process that will be mitigated over time by a dramatic decrease in energy costs. Also, as with any energy efficiency design decisions, you'll want to learn about any local, state, or federal tax incentives available at the time of your build.
The 6 most important considerations when designing an energy efficient home
Whether you are striving for greater energy efficiency or seeking net zero, there are some key areas to consider as you build or remodel your home.
1) Proper insulation of the home
Some older New England homes are, unsurprisingly, very poorly insulated. With improvements in insulation and a wider variety of types of insulation available, proper insulation is a must. Insulation is measured in the R Value of the insulation type and method, and is a measure of how it resists conductive flow of heat. With your home insulated well, your heating and cooling systems will run more efficiently, and you will prevent cold winter events like ice dams on your roofline. Insulation is the core of energy efficient home design.
2) Ventilation and air barriers
Insulating, especially in a region like ours where humidity and precipitation are high, is only the first step. A component of energy efficiency related to insulation is ventilation. Moisture passes through walls at all times. Ventilation allows for your home and its occupants to breathe properly. That's why air that leaves the home needs to be replaced. Proper ventilation keeps the air quality in the home high without negatively impacting energy efficiency.
An air barrier restricts the unwanted flow of heat loss or heat gain. The balance of air barriers with the right amount of permeability combines higher energy efficiency with good ventilation.
3) Energy efficient windows and doors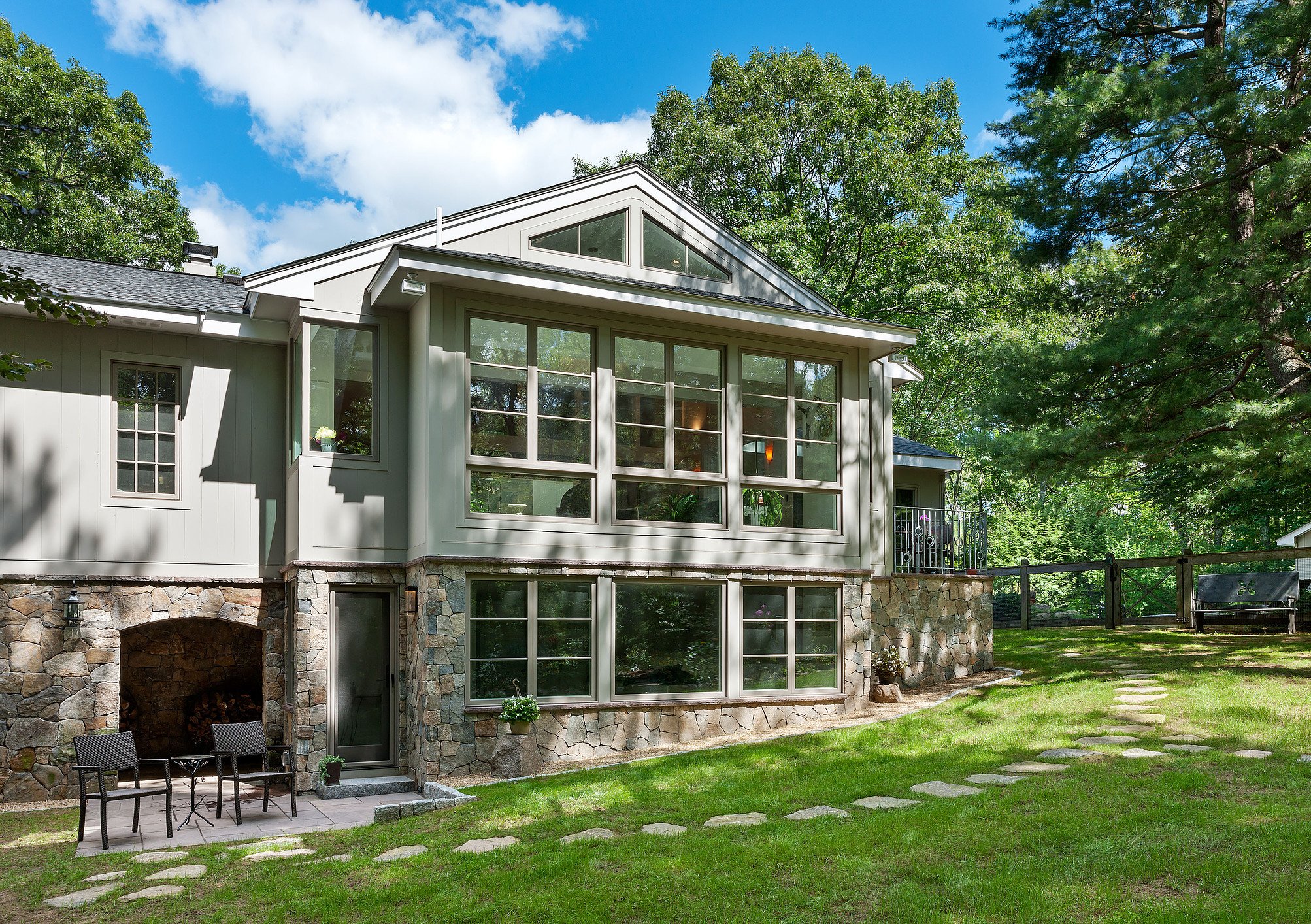 Where does cold or warm air come into your home? Through the big holes that are windows and doors. Double or even triple pane glass can make a big difference, along with proper installation. Look for a low u-value for a more energy efficient window. A U-value is the insulating value of the glass in a window. Energy.gov has a guide to energy efficient windows which can be a good learning tool. Look for exterior doors that are insulated and have low R-value.
4) Heating and cooling systems
What kind of heating and cooling system is right for improving energy efficiency? There are many to choose from when renovating or building a new home. A request that we get more and more frequently is about installing geothermal systems. You have the constant temperature of the earth literally both heating and cooling your home. While the initial investment is higher, the only ongoing cost is for the electricity on a standard heat pump.
For older homes without ductwork, mini-splits are becoming more popular. They offer the flexibility of heating or cooling only the areas you are using, all without the expense of incorporating ductwork into those 100-year-plus walls and ceilings.
Generally, the older the unit, the less efficient it is, whether you are talking about a boiler, a furnace, or heat pump. Replacing them with efficient HVAC systems is an important step. You also want the right sized system for your home. Your contractor can help you choose a system that will efficiently heat and cool your home without being overworked.
There are also different types of HVAC systems like heat pumps that can be very energy efficient.
5) Energy Star-rated appliances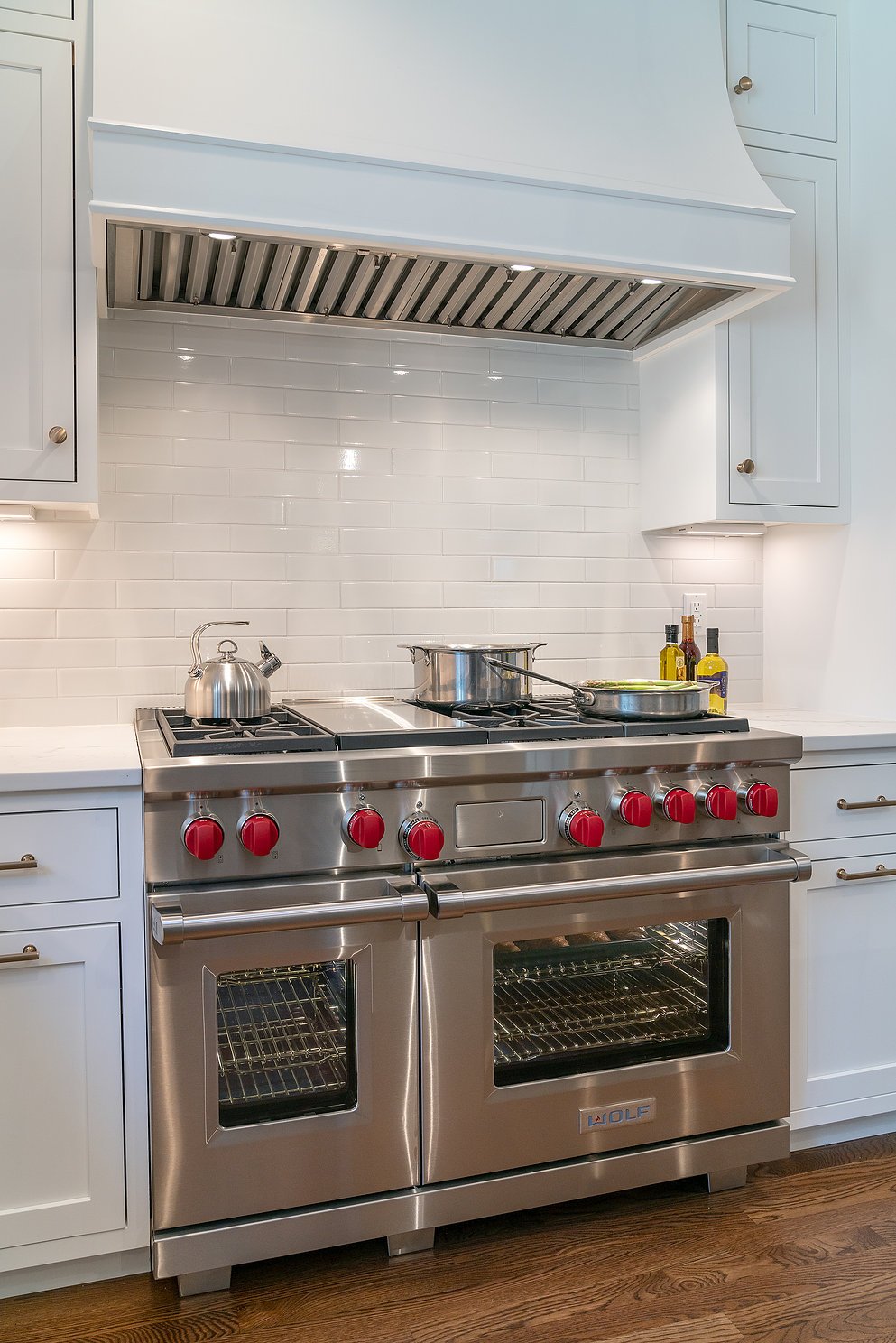 Appliances like refrigerators and freezers can't just work some of the time. They need to maintain temperature. That's one reason Energy Star ratings are important. The higher the rating, the more efficient the energy usage. It all adds up, so whether it's an appliance that is in constant use, or frequent use (like range and microwave), it is best to choose the highest rated Energy Star appliances for your home.
6) Solar energy system
More solar companies are entering the New England market every day. Having a solar energy system can significantly reduce your overall energy consumption and also give energy back to the grid when you have surplus. Energy storage systems can also serve as backup during night time and when grid power is lost.
Things you can do now to improve the energy efficiency of your home
How do you get started on the path toward greater energy efficiency? Consider an energy audit. This would include things like a blower door test — in which a powerful fan is temporarily mounted into an exterior door — the resulting data shows your contractor where air is escaping. An audit could also include an infrared scan highlighting insulation inefficiencies, showing you areas where changes you can make now to improve the energy efficiency of your home.
Many changes are very simple and local governments are often providing funds to do this work or zero interest loans to complete enhancements to the home. Consider these improvements that can be done right away with minimal financial impact.
Often, replacing an older HVAC system with a more efficient one can be done using a zero interest loan.
Install smart devices such as programmable thermostats, which often come with a rebate.
Air sealing and improved insulation in the home can be done by an energy efficiency contractor.
Change light bulbs to more energy efficient bulbs like LED bulbs.
Getting energy efficient design done right
Whatever your motivation, energy efficient design is going to save you money while also doing your part to reduce your carbon footprint. The right design-build partner will infuse energy efficient design with the craftsmanship you are looking for in a new home or home renovation.
Your home is a bit like a living organism. When you take all of the systems into consideration, you and your contractor can devise a plan that will encompass all of the elements of the home, bring you the style and comfort you are looking for — all with energy efficiency in mind.